Preferable in the production of small series of tubes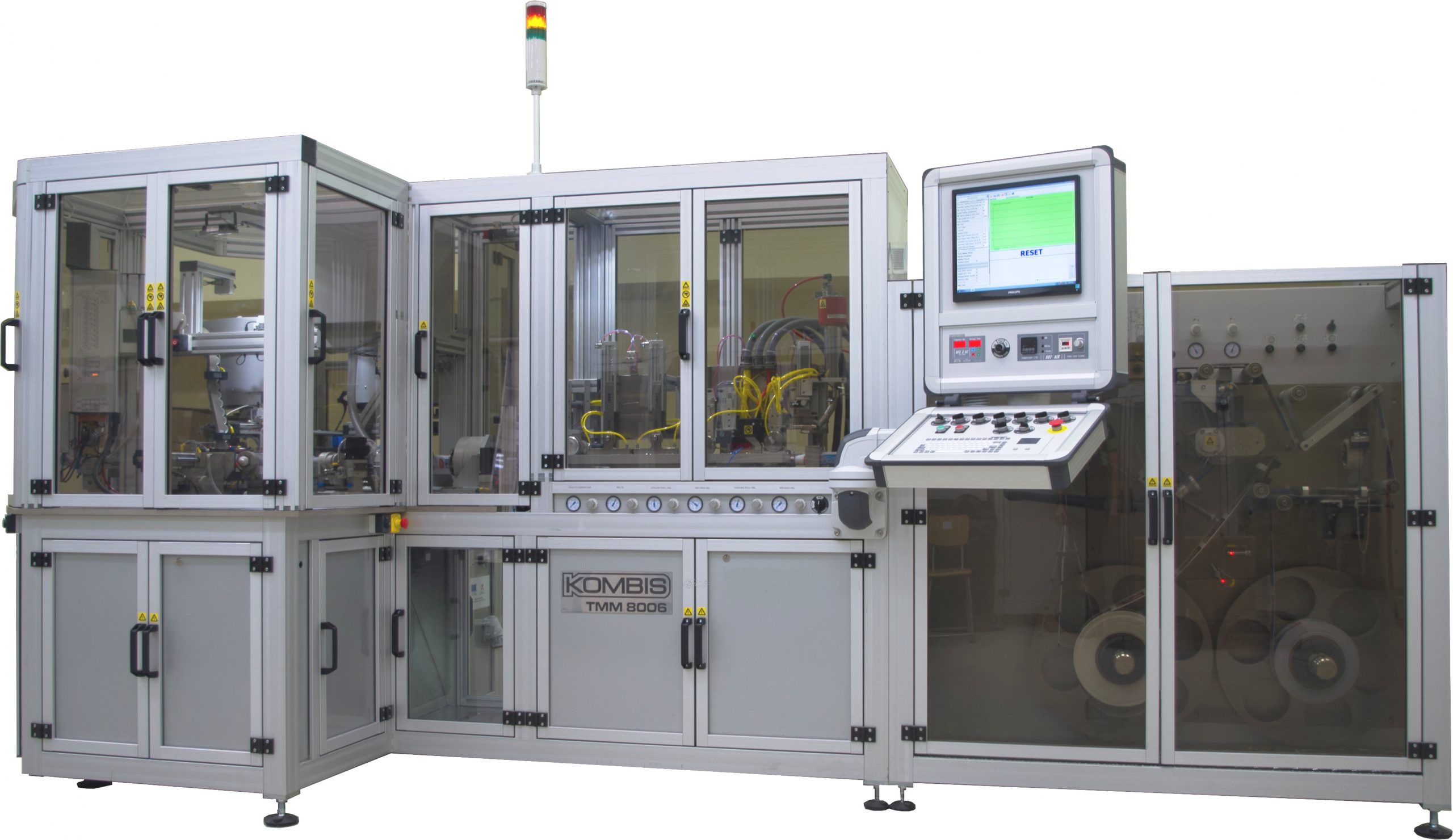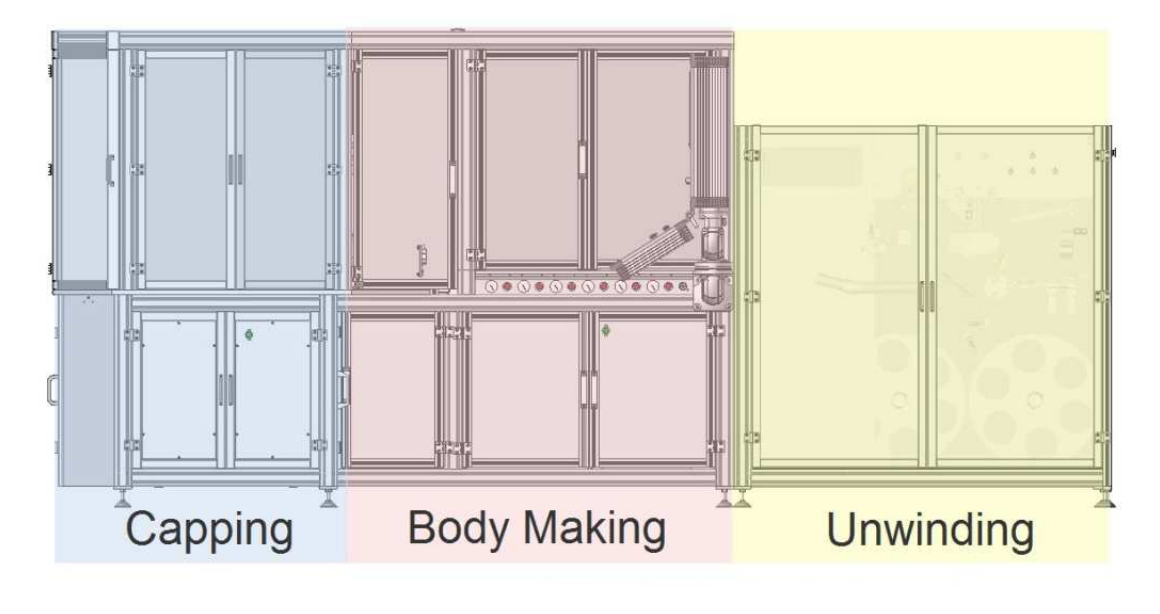 Automatic Laminated Tube Making Machine
Easy adjustment and maintenance
---
The modular construction of the line allows easy adjustment and maintenance over time.
Adaptability
---
The adaptability of KOMBIS TMM8006 makes it preferable for the production of comparatively small series of tubes where change of adjustment is frequently required.
Functionality
---
The function of KOMBIS TMM8006 is based on the principle of welding the cylindrical body of the tube to a pre-moulded shoulder and then adding the cap at a press-on or thightening station.
Flexibility
---
The tooling equimpment of the automatic line could be changed at user's wish, for example the diameter of the tubes ot the type of the caps.
A number of optional modules:
Top seal
Pre-hoppers for automatic loading of caps and shoulders
Tube Boxing Machine (TBM)
Technical data
Tube size
ABL: Ø 16 - 63.5mm
PBL*: Ø 25 - 63.5mm
Length: 85 - 200mm
Nominal productivity
ABL: 100 tpm
PBL: 90tpm
Consumables
Foil type: ABL or PBL
Barrier layer thickness: 0.02 to 0.04mm
ABL: 0.20 to 0.35mm
PBL: 0.20 to 0.45mm
Operation of Print: Longitudinal