Maximum speed - 60 tubes/min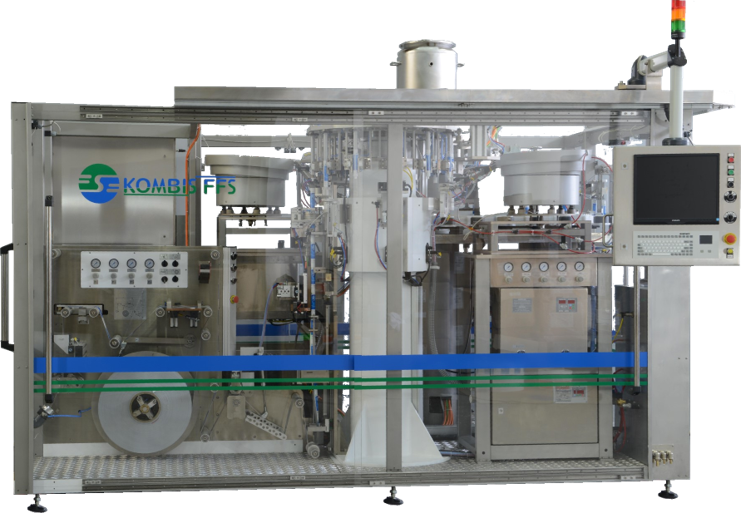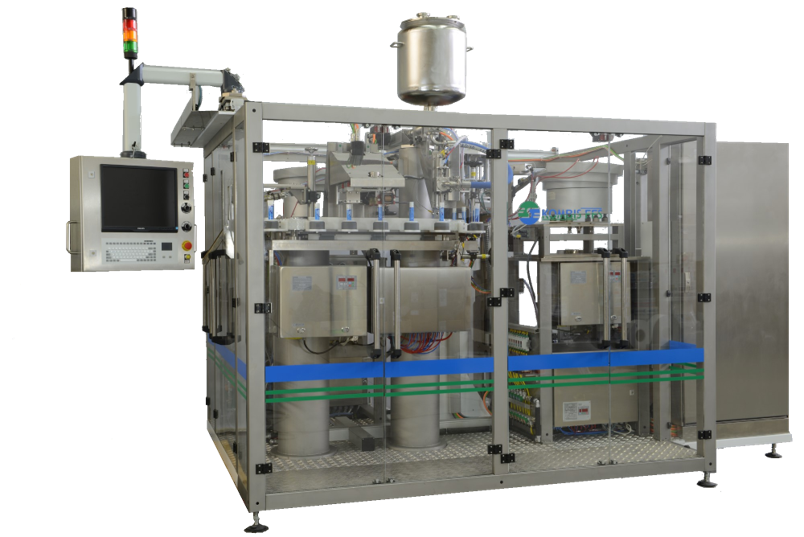 Main targets when developing the FFS60
Simplest Design
---
All processes are completed in steps; therefore stopping the FFS-60 is possible without any tube wastage.
Easy Tool Changeover
---
Different size parts are in kits ready for installing. No fine setting to change on machine. Just one technique is enough for 10 machines.
Easy product Exchange
---
All mechanisms in direct contact with the filling product can easily be removed from the FFS-60. Cleaning is done outside of the FFS-60. Second filling head is possible. Exchanging filling head for different product with different viscosity.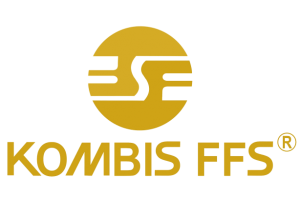 Why did we decide to create vertical design?
In a classical designed machine it is difficult to access important machine components and parts.The new FFS-60 design allows everything to be easily accessed, maintained and upgraded. Operators have good all-round visibility and access to all components. This reduces changeover time while maintaining the quality of settings.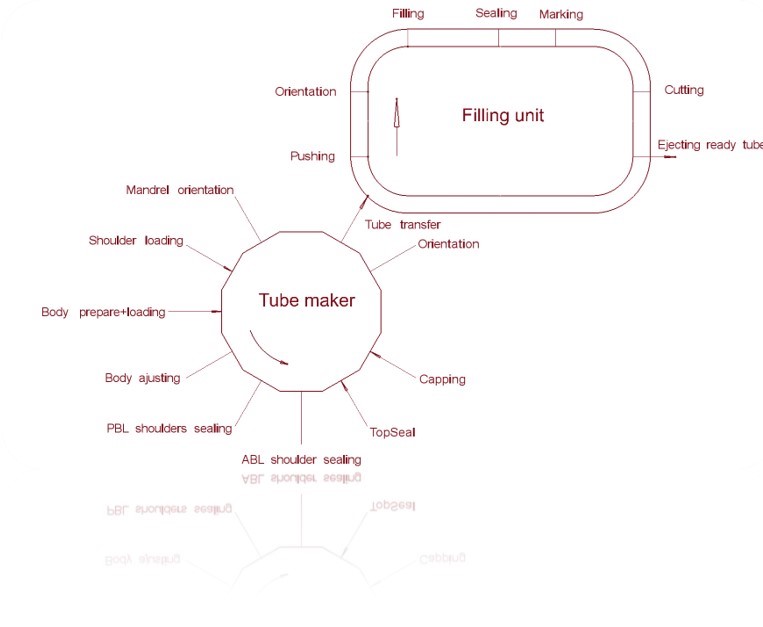 Machine Variants
Variant 1
Frame made from steel and aluminum profile. Good solution for:
- technical products
- hair dye
- shampoo
Variant 2
Frame made from steel and stainless steel. Good solution for:
- cosmetic products
- toothpaste
- food products
- medical products without special environmental requirements
Variant 3
Whole machine made from steel and stainless steel. Plastic roof is included (for hygienic filling). Special system for foil disinfection before body forming. System for high precision filling with mass measure.
More
NOTE:
For all of the variants, the filling components are made from steel 316L (1.4404, S31603, X2CrNiMo17-12-2) (1.4307, S30403, X2CrNi18-9)
Technical data
Foil total thickness
0.175 - 0.330mm for ABL
0.300 - 0.400mm for PBL
Nominal speed
60 ABL tubes / min
50 PBL tubes / min
Tube size
Tube Diameter Range: 16 -50 mm for ABL
Tube Diameter Range: 22 - 50 mm for PBL
Tube Length Range: 90 — 200 mm
Machine dimensions
Length: 3812mm
Width: 3535mm
Height: 2830mm