Mechatronica honored "The Most Innovative Company"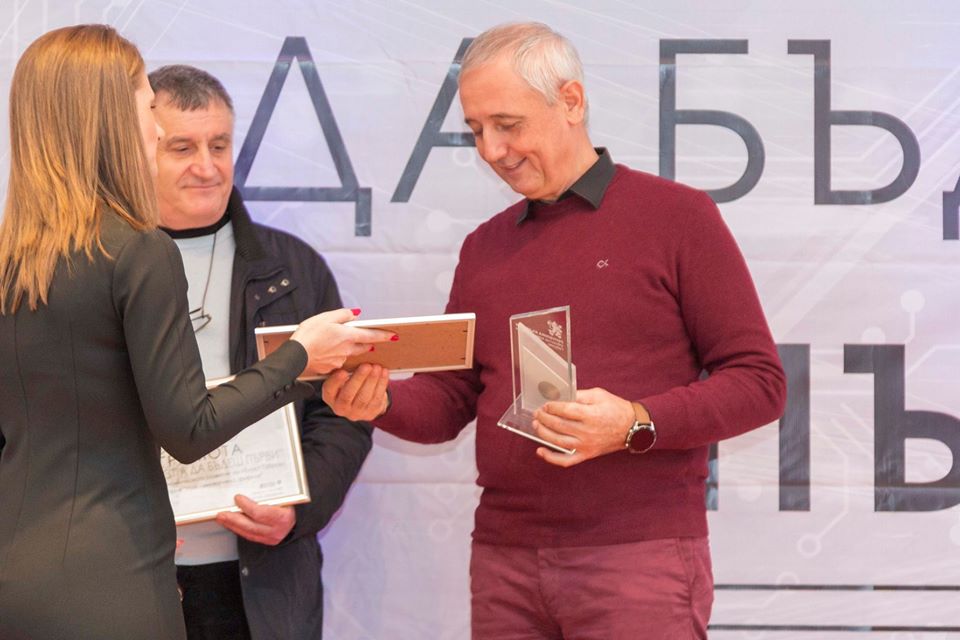 11 companies from Gabrovo region took place in 6 categories of the business awards "Dare to be the First".
---
The competition was held for the first time on 12.12.2019 in Gabrovo, Bulgaria. The event was organized by the Regional Governer of the Municipality – Mrs. Nevena Petkova. The business awards were also honered by Deputy Prime Minister – Mr. Tomislas Donchev.
23 companies from different sectors were nominated based on official information from the National Statistical Institute, Bulgarian Investment Agency, Regional Information Center, State Fund for Agriculture, Gabrovo Municipality, Dryanovo Municipality, Sevlievo Municipality and Tryavna Municipality.
In the category "The Most Innovative Company", for companies contributing to the development and implementation of innovative products and technologies, the prize was awarded to Mechatronica SC.